2020-2021 Franke Fellows
Franke Graduate Student Fellows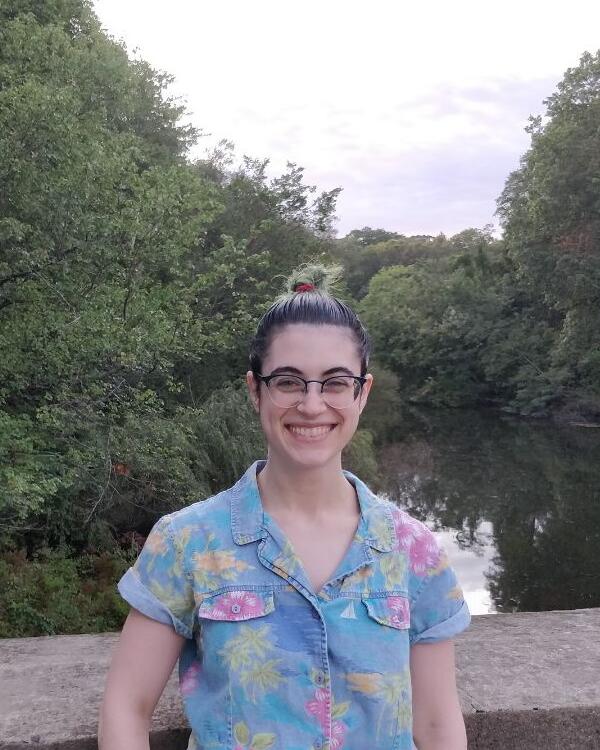 Rosie Aboody
Rosie is a fifth year PhD student in the Yale Department of Psychology. She is interested in how we come to understand other minds, inferring what others think from what they do. Specifically, she investigates how we infer what other people believe or know. Although we make these inferences on a daily basis (the driver who blew past probably didn't see me; they're probably asking her for help because they think she knows the answer) it is both unclear how we infer what others believe or know from their actions, and how this ability develops.
Rosie's Franke project draws on cognitive science, psychology and computer science to build a computational model of epistemic inference. In a first line of work she tests whether her theoretical account (formalized via the model) can predict adults' epistemic judgments. In a second line of work she studies how these abilities develop in preschool-aged children.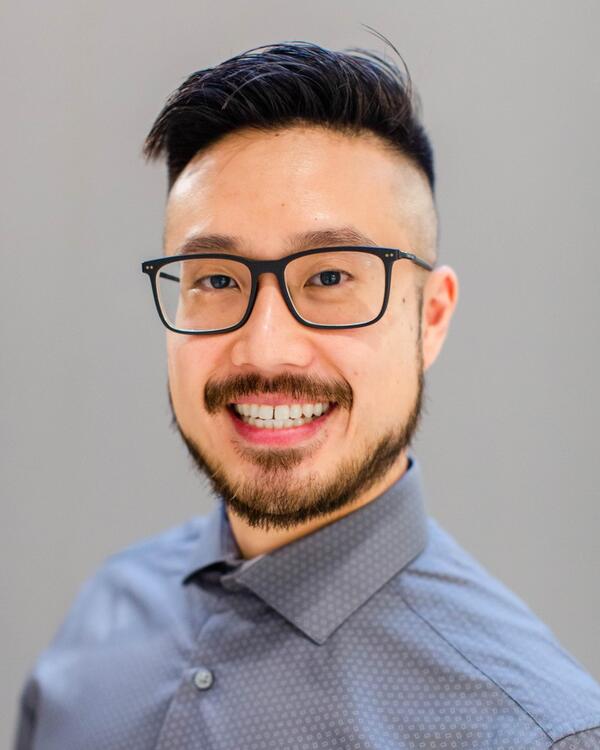 William Kwok
William Kwok is a PhD Candidate in Political Science at Yale University, specializing in comparative politics, international relations, and political theory. His research interests include state-sponsored violence; mass killings; ethnic, intercommunal, and religious conflict; military organizations and armed groups; and Southeast and East Asia. His dissertation "The Banality of Organization: Mass killings as a coordination problem in the shadow of war" is a comparative study of the political organization of mass killings, with an empirical focus on Southeast Asia. He has given several invited talks on mass killings and has been working on a book manuscript on the issue. During his Franke Fellowship, William will be completing his interdisciplinary research on the Cambodian genocide. He will be updating his computational content analysis of archival documents and conducting interviews with former combatants. Prior to graduate school, William worked at the American Academy of Arts and Sciences and the Council on Foreign Relations.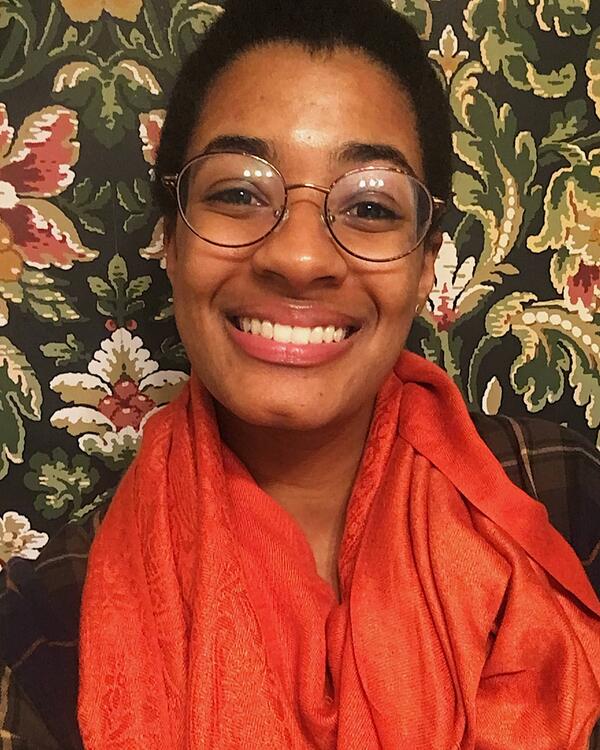 Cera Smith
Cera Smith is a fifth-year PhD candidate in African American Studies and English at Yale.  Their dissertation research analyzes representations of the Black internal body in 20th- and 21st-century U.S. Black literary, visual, and performance art.  Cera does so by putting literary studies, Black Studies, the study of visual art, and the medical and health humanities into conversation.  Besides research, Cera spends their time teaching classes on U.S. Afro-Latinx literatures and African Americanness, working as an OGSDD Fellow, and supporting local community organizations working towards racial justice, such as CTCORE Organize Now!.  Prior to graduate school, Cera earned degrees in English Literature and Creative Writing at California State University, Long Beach and worked for the California Conference for Equality and Justice. 
Description of Franke Project
Dominant American literary criticism treats "interiority" as synonymous with psychology, emotions, and consciousness.  While these themes remain relevant, Cera's research approaches the topic of interiority from the angle of the biological.  Cera investigates how and why depictions of internal bodily processes and somatic experience show up in U.S. Black writing.  The body has long been a topic of interest for Black writers, but literary scholarship has not yet fully explored the many dimensions in which Black writers contest the Black body's biologized racialization.  To develop new ways of articulating what the "Black interior" means for Black writers, Cera will be using Franke support to research contemporary African American artist Doreen Garner's sculptural representations of the Black internal body.  Interpreting visual art alongside literature will illuminate how writers experiment with language and literary form to chronicle, interpret, and communicate bodily experience under a racist regime.  Learning how to read the aesthetic strategies Garner uses to represent bodily experience outside of verbal language will help Cera develop new methods for identifying writers' aesthetic choices and for analyzing their bodily imagery.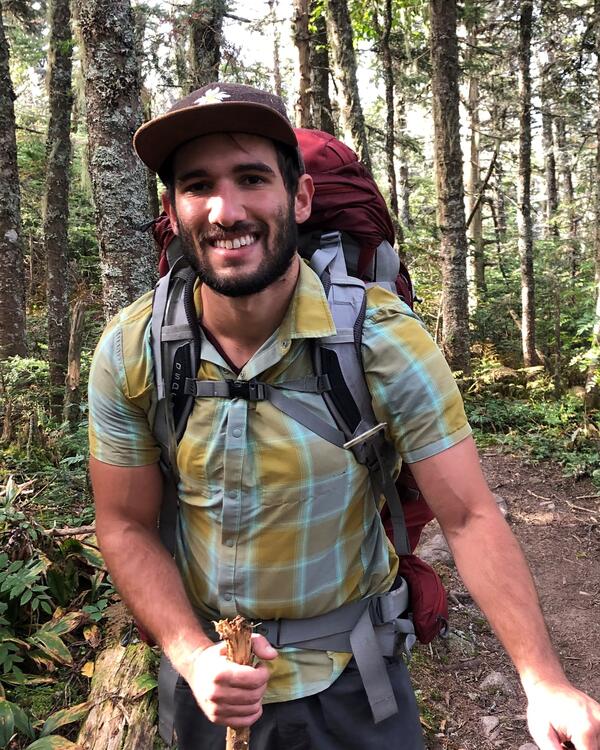 Diego Ellis Soto
Diego is a third year doctoral student in the Department of Ecology and Evolutionary Biology. His research focuses on how biodiversity across the world responds to current and future climatic conditions in a rapidly warming world. Diego tests ecological theory using emergent technologies (animal GPS collar data, drone imagery, citizen science data, satellite imagery, statistical modeling). Diego is particularly interested in understanding "how, why, when and where" species move at local, regional and global scales. This is crucial to predict the ecological consequences of such species re-distributions under increased human activities and changing climates. While the bulk of his PhD involves sitting between a computer screen and a desk chair coding, Diego has performed fieldwork and research on the ecology giant tortoises in the Galapagos Islands for the past nine years and is passioned about scientific communication. Prior to joining Yale, Diego performed his undergraduate (B.Sc. in Environmental, University of Trier) and his graduate studies (M.Sc. University of Konstanz) in Germany and worked at the Max-Planck Institute for Animal Behavior.
When not working, hobbies include walking his dog Olive, flying drones, producing and djing electronic music. In the past Diego performed at electronic music festivals in Germany, Ecuador and the Netherlands. He is increasingly interested in combining electronic music with soundscape ecology using open source technologies. Diego aspires to bring the humanities and the natural sciences together, both at work and in his spare time.
Twitter: https://twitter.com/Diego_EllisSoto
Soundcloud https://soundcloud.com/diegoellis
Franke Post-Doctoral Fellows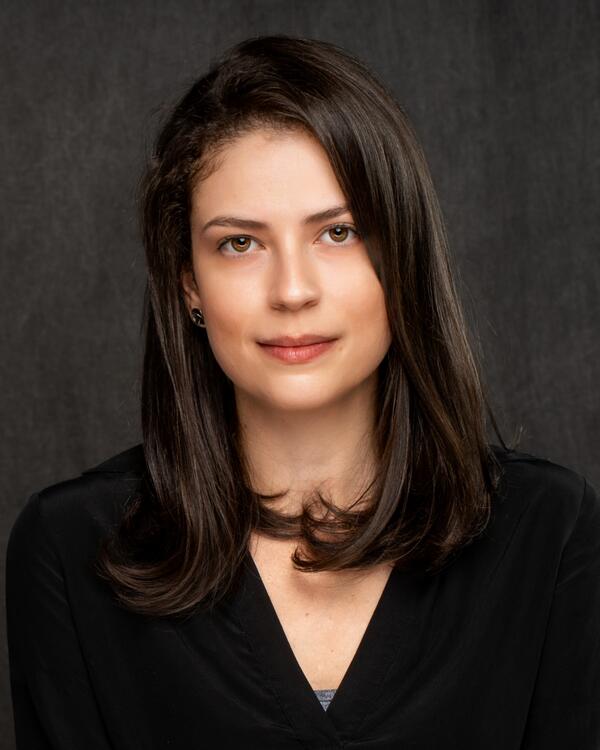 Ana Florence
Ana is a postdoctoral associate at the Yale Program for Recovery and Community Health. She is a clinical psychologist with experience in mental health systems transformations. In Brazil, where she was born and spent most of her career, she worked in the public health system in a national effort to close down large psychiatric hospitals and implement community-based mental health services. Her first-hand experience with human rights violations in the psychiatric system has shaped her clinical work and research. Her PhD thesis investigated an alternative approach to serious mental health challenges and first episode psychosis called Open Dialogue.
Her Franke project aims to address the current understanding of the mental health impacts of the COVID-19 pandemic. This unprecedented public health crisis begs a comprehensive understanding of the social, economic, psychological and political underpinnings of suffering. Through a strong multidisciplinary focus, her project seeks to expand the ways in which the mental health impact of the COVID-19 pandemic is conceptualized, inviting the voices of those who have gone through mental health challenges in the past, and have accrued valuable wisdom in their recovery journey, to the fore. She will hold a series of consensus groups guided by her previous research on this topic to develop a conceptual framework. Broadening our understanding of this crisis to include the social dimension of experiences of suffering can inform public policy and future research to better respond collectively to this global emergency.